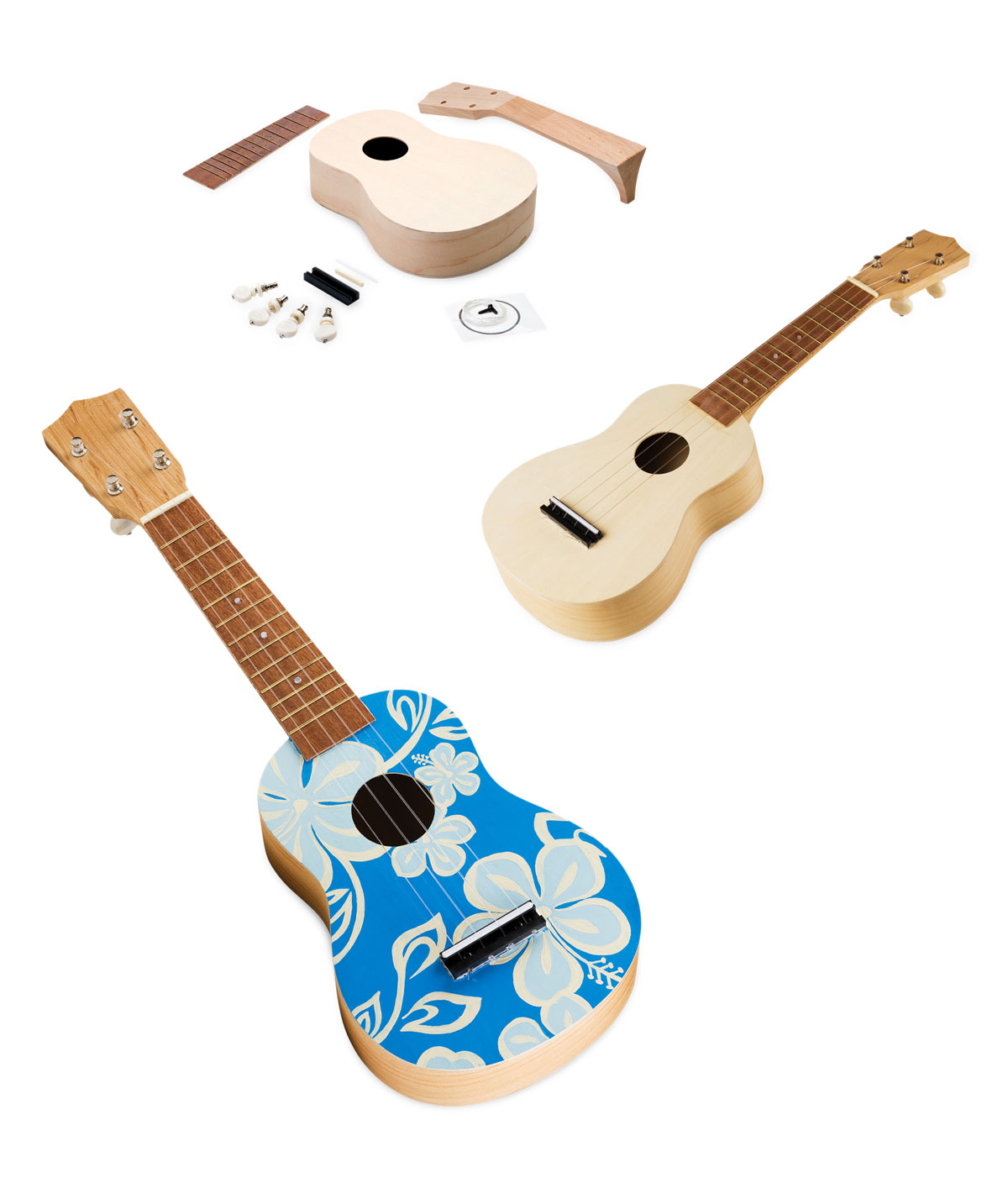 Say "aloha" to your next craft project! Make your very own Hawaiian guitar with this fun and easy DIY kit that includes an unfinished pre-assembled body, guitar neck and strings. Once you've put your four-string guitar together you can customize it with paint, wood stain or other decorations. Takes a few hours to complete. Requires sand paper, glue, craft knife and screw driver, not included. Made in Japan.

Materials: plastic , metal , wood
body: 10″ L x 8″ W; neck: 11″ L
assembled: 21″ L
Ages 8 and up. Assembly requires adult supervision.

Dedicato a Taldeital.
via UncommonGoods