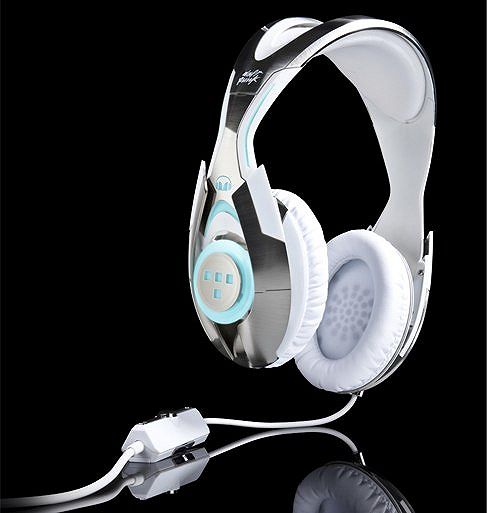 Da circa un'anno la TRON mania ha contaggiato anche la lega e quindi come resistere a non condividere con voi nerdoni queste EPICHE cuffie ispirate proprio all'attesissimo film???
Disney's tron legacy edition sorround sound headphone amplifier/mixer by Monster.

Maximize Mp3 sound to cd quality and enjoy complete control over audio and visual affect.

– Special Daft Punk Edition of the TRON T1 Headphones
– Sound Isolation Headphones with Studio Quality Sound
– TRON Lighting effects
– Advanced studio driver design for ultra precision surround sound clarity
– Passive noise isolation blocks external sound so you can stay submerged in the game or movie
– Extra large over ear drivers for deep bass and low end surround sound effects
– 64 Adjustable embedded TRON legacy LED light drivers for animated lighting effects
– Passive noise isolation technology
– Monster headphone cable with Quadripole twisted pair construction for balanced sound and clarity
– Includes Monster/Tron cables with powered ControlTalk
– Color: White with Blue LED Lights
– Also available in Black
Stupende! si illiminano a ritmo di musica!
QUI il sito ufficiale disney
QUO la pagina su Amazon [Sold Out]
QUA una bazzucchia per chi volesse comprarle
ATTENZIONE trattasi di incautissimo, viaggiando a circa 300 € le cuffie… Ma tanta roba!!!