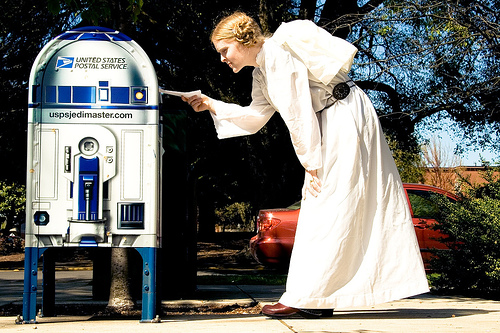 In honor of Star Wars 30th anniversary, U.S. Postal Service has placed special "R2-D2″ mailboxes around the country.
Lo abbiamo visto ormai in tutte le salse: Heineken dispenser, raccoglitore di console, penna USB, PC case e quant'altro. Gli americani se lo re-inventano cassetta postale.
Questa l'iniziativa del servizio postale statunitense che in onore del trentesimo anniversario della saga di Star Wars li ha piazzati in tutto il paese. La notizia è in realtà del 2007 (ovviamente), ma chissà se ci sono ancora.
In spoiler altre gustose quanto bizzarre cassette postali.
Trovate qui