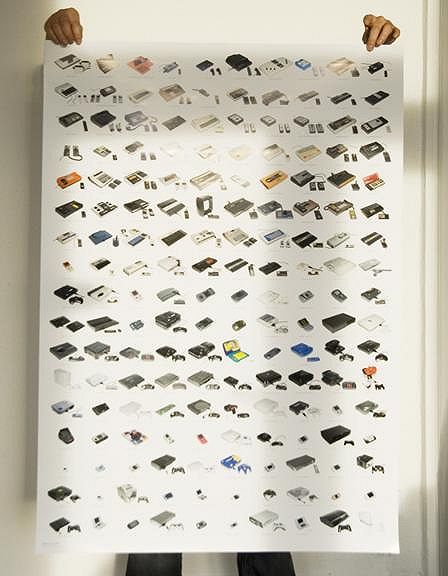 DIN A0-Format ( 84,1 x 118,9 cm )
Offset-print on 135 g Paper (glossy)
Printed carbon-neutral
170 videogame systems are shown as miniatures in chronological order. Every system is presented with name, manufacturer and release date. A nice overview over 38 years of videogame-history.
170 Console per 38 anni di storia in un unico poster vostro per solo 12 euro sul loro Shop.
Avevamo già parlato del sito QUI con Defkon1.
http://consollection.wazala.com/