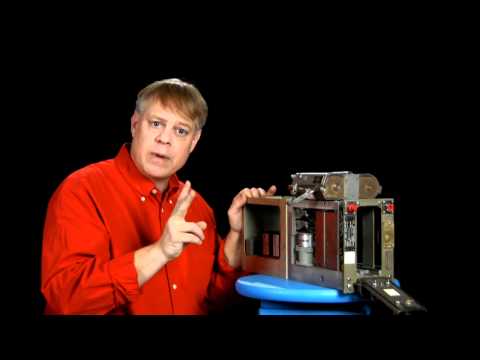 Bill opens up a vintage "black box" from a Delta airlines jetliner. He describes how the box withstands high temperatures and crash velocities because it is made from Inconel: A superalloy steels that is used in furnaces and others extreme environments. The flight data recorder he shows is a Sundstrand FA-542 and was likely used on a DC-9 in the 1970s, although it could have been used as late as 1988 on a Boeing 727.
La scatola nera è un apparato installato a bordo di un veicolo per registrare una serie di dati durante il movimento e preservarli in caso di incidente. Fu ideata dall'inventore australiano David Warren.
Il simpatico Bill ha sventrato una scatola nera per mostrarne il contenuto e subito mi sono chiesto: Perché è Arancione??
Probabilmente per migliorarne la visibilità in caso di ricerca mi sono detto e Wiki mi ha tolto il dubbio:

Il termine "scatola nera" deriva dall'inglese black box il cui etimo è incerto: le prime scatole nere erano di colore nero oppure il nero era il colore che assumevano in caso di incendio. Quello che si sa per certo è che la scatola nera è di colore arancione con bande catarifrangenti per poter essere facilmente identificata in caso di incidente.
http://it.wikipedia.org/wiki/Scatola_nera