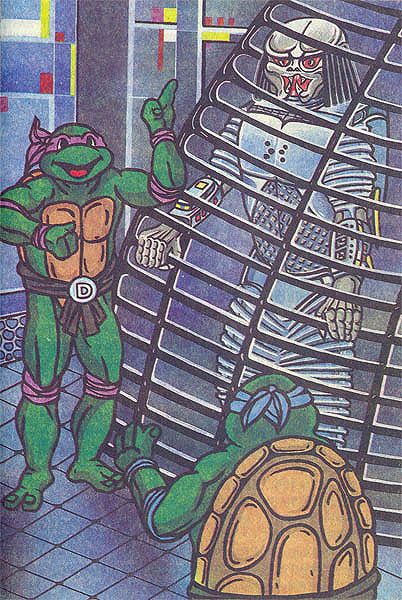 Tcherepashki Nindzya versus the Predator — from a series of trippy, copyright-decimating Teenage Mutant Ninja Turtles comic books illustrated in Russia.
Turtles Ninja Narod, Un sito russo che raccoglie una serie di fan comics dedicati alle nostre Tartarughe preferite. Le immagini della gallery sono tratte dai vari fumetti nei quali potrete vedere i nostri eroi affrontare: Draghi, Maghi, Alieni, Dinosauri, Predator, Dei, Pirati, Giganti, Indigeni, Sette segrete, Mostri, Monaci, Nazisti, Batman e chi più ne ha più ne metta.
Non preoccupatevi della lingua in quanto i fumetti sono solo illustrati e non hanno testo.
QUI il sito.