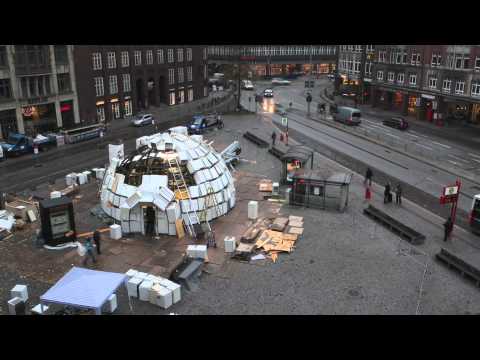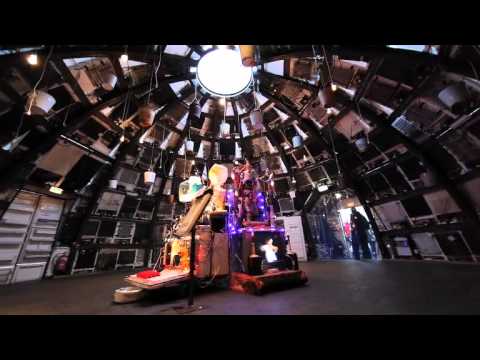 "Der Stromfresser" ("The electricity hog"), an art installation set from Oct. 29th till Nov 9th, 2010 on one of the busiest places in Hamburg – to raise awareness for the topic "energy efficiency" and position ENTEGA as the company that doesn't just provide green energy but makes people think.The igloo was build from 322 fridges. 5,60 meters high, 11 meters wide, 24 hours open. Cold outside, warm inside – due to the rejected heat of the running fridges. The message: WASTEFULNESS IS THE BIGGEST SOURCE OF ENERGY. With more efficient use of energy, Germany could save 40%.
Ralf Schmerberg, artista di Berlino ha realizzato un igloo costituito da 322 frigoriferi nel centro di Amburgo.
Sponsorizzato dall'ente per l'energia pulita "Entega" per contribuire ad aumentare la consapevolezza sul risparmio energetico.