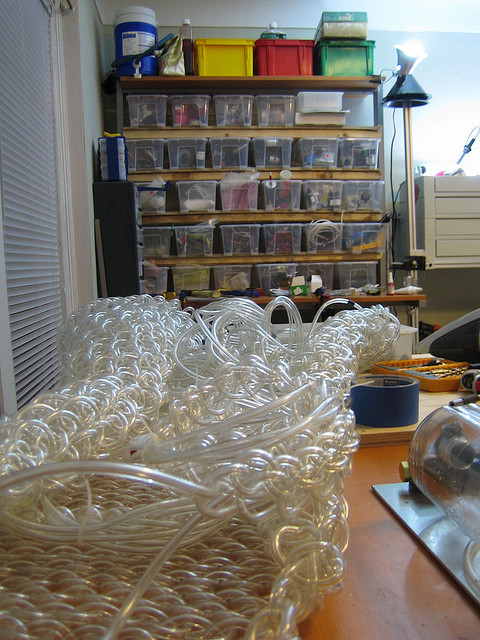 So, here is the video for the fluid dress. It has been a long labor to make this.

I do hope you find something here, although I have become mostly unenchanted with the dress and video, despite my ambitions. I don't know if I was ever really captivated with it or rather just captive to it. In any event, the Stockholm Syndrome is far gone.

If there is something beautiful though, and worth regarding, as a work of nature, and never boring: it is the story. It is a long story though, and it will take a long while to make short.
Bellisma (IMHO) opera del creativo Charlie Bucket! (tra le altre cose vincitore del vimeo award nella categoria "captured" con questo video)
Adesso dobbiamo solo aspettare che miniaturizzino le pompe per il liquido e poi anche una NerdGirl farà la sua porca figura in discoteca :D
Via: casual profanity
Canale Vimeo: Charlie Bucket
Flickr: Casual Profanity
[flickr-gallery mode="photoset" photoset="72157619525001980″]
Scusate se uso il plug.in per le gallery di flickr ma le foto sono un sacco U.U