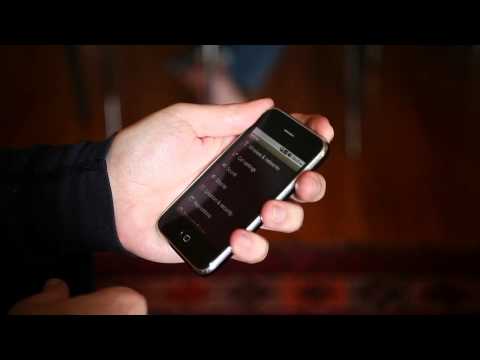 If you've got an iPhone, are a little bored with iOS, and you're interested in moonlighting with Google's Android operating system, you can dual boot Android and iOS side-by-side on your iPhone in a few relatively simple steps.
LifeHacker ci regala questa guida, strutturata in sei fasi, dove ci spiega come installare Android su iPhone.
La guida è in inglese, quindi chi non speak english si attacca a google traduttore.
Cosa vi serve?
All you'll need to get started is an iOS device; Right now, the iPhone 3G has the best support, and that's what we're using in this guide.
Step one: Jailbreak your iPhone
You've got a number of jailbreaking options, including PwnageTool, Redsn0w, and Blackra1n. Pick one that works on your platform, download it, and walk through the jailbreak process. (I'm not going to detail the jailbreak here since the latest jailbreaking methods often change a little, but at this point, jailbreaking an iPhone is a relatively simple process.)

Step two: Install Bootlace in Cydia
In order to do this, you'll need to launch Cydia from the homescreen, tap on the Manage button, select Sources, then tap Edit, then Add. The repository you'll need to add is repo.neonkoala.co.uk. Tap Add Source, let Cydia work its magic, and then tap on your newly added repository and install Bootlace.
Step three: Run Bootlace and patch the Kernel
Leave Cydia, and launch Bootlace. If Bootlace isn't on your homescreen after you leave Cydia, restart your iPhone and it should be there. Then just launch Bootlace, and let it download and patch the kernel. When it's done, tap on Reboot and wait for your phone to reboot.
Step four: Install OpeniBoot
Now launch Bootlace again, tap the OpeniBoot button, and tap Install, then Continue. OpeniBoot will download and install.
Step five: Install iDroid
Once OpeniBoot is installed, tap the iDroid button, tap Install, OK, and then wait. iDroid—which is essentially the Android OS customized for your iPhone—will download and install. This will take a while, so be patient, and if your battery is low, you may want to plug in your phone you start.
Step six: Reboot and play around with Android
Now you've installed Android on your iPhone. Time to play around with it. Just tap on the QuickBoot button from inside Bootlace, tap the Android icon (the one of the little Android proudly holding an Apple), and confirm that you want to reboot into Android.
Il risultato dovrebbe essere questo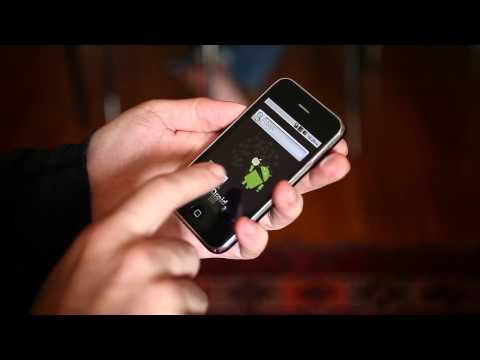 Il resto dell'articolo è qui
Se qualcuno di voi lo fa me lo faccia sapere ;)