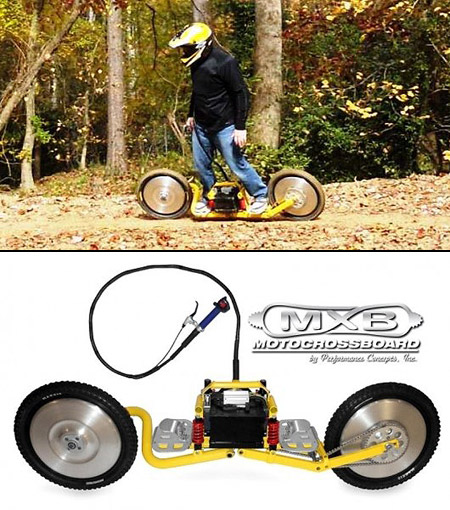 Priced at $2.999,00, the MXB Shocker motocross board is essentially "an electric-powered cross between a snowboard and a dirtbike that has an average range of 18 miles, recharges in two hours and – with some tweaking – can hit 35 mph." Videos after the break.
The two-wheeled MXB Shocker features a 1,500-watt, 48-volt brushless motor producing almost 5 lb/ft of torque at around 43 amps, which is enough to propel the board to over 35 mph (56 km/h).
Il giusto compromesso tra skateboard, snowboard e motocross.. :)
Bazinga privato di Luke.