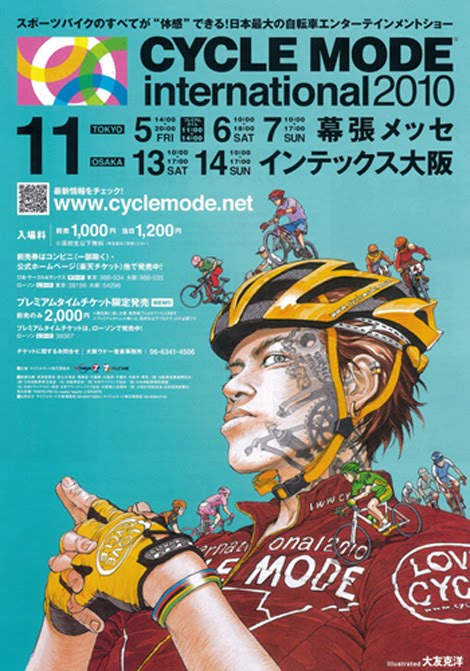 Cycle Mode is an event that all kind of visitors can enjoy and be satisfied.
All bicycle fans are starving for better and more advanced information.
Together with exhibitors, Cycle Mode will enhance the "CHALLENGE & CHANGE"
concept further more this year, by offering not only attractive menu/options with highly qualified materials but also user-friendly recipes or sometimes reasonable carte to the exhibitors.
Katsuhiro Otomo
, il mitico Katsuhiro Otomo, ha disegnato il poster per l'edizione 2010 di
Cyclemode
(questo weekend a Tokio, il prossimo a Osaka).
Il sito è molto "engrish". ;-)