http://www.secretcinema.org/ presents Blade Runner, in partnership with Windows phone, at Canary Wharf, London. 15th – 20th June 2010.
Secret Cinema è un gruppo di cinefili 2.0 che, via qualunque-social-network-disponibile, organizza eventi cinematografici in cui il pubblico non sa esattamente che film sarà proiettato (e, come vedete nel video, anche "riprodotto dal vivo") ma riceve via via una serie di indizi che permettono, alla fine, di individuare il film e presentarsi all'evento debitamente preparati.
Per fare un esempio, per "The Warriors" ("I guerrieri della notte"), l'ultimo post su Facebook è stato "Secret Cinema, come out to play".
Guardate il video e ditemi se non è una figata pazzesca.
Altri esempi nello spoiler: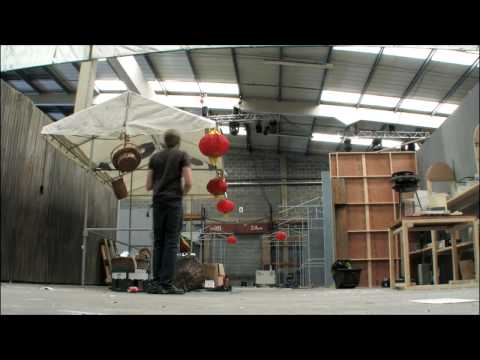 Il making in time-lapse del "set" per Blade Runner.


Scene per Alien.


The Warriors.