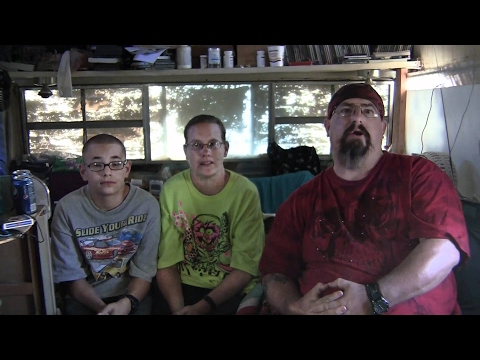 I once heard a story about a homeless man on Hollywood Blvd who really thought he was invisible. But one day a kid handed the man a Christian pamphlet. The homeless guy was shocked and amazed, "what! You can see me? How can you see me? I'm invisible!"
It isn't hard to comprehend this man's slow spiral into invisibility. Once on the street, people started to walk past him, ignoring him as if he didn't exist… much like they do a piece of trash on the sidewalk. It's not that people are bad, but if we make eye contact, or engage in conversation, then we have to admit they exist and that we might have a basic human need to care. But it's so much easier to simply close our eyes and shield our hearts to their existence.
Mark Horvath è uno dei tanti americani che con la crisi economica ha scoperto il lato oscuro del sogno americano: oggi sei nessuno, domani puoi essere ricco, il giorno dopo puoi tornare ad essere nessuno.
Horvath ha perso tutto e si è improvvisamente trovato più vicino di quanto credesse agli "invisibili", i senzatetto, gli homeless, persone come lui, con alle spalle vicende più o meno tragiche, speranze o disperazione.
Sul blog http://invisiblepeople.tv/blog/ ha raccolto le sue interviste agli homeless con i quali cerca di costruire una sorta di Social Network, nel senso proprio di una rete di aiuto e conoscenza reciproca.
A ciascuno pone le stesse domande: "Come fai a sopravvivere", "Come immagini il tuo avvenire", "Se potessi realizzare tre desideri, quali sceglieresti?".
Via Corriere.