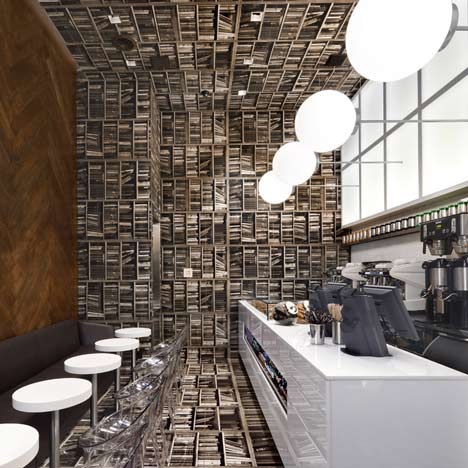 This espresso bar to be located near Grand Central Station in New York was designed by New York studio Nemaworkshop to resemble a library turned on its side. […]

[…] Located on Madison Avenue, the espresso bar conceptually and literally turns a normal room sideways, creating a striking identity for the emerging brand.
Idea veramente notevole, il mal di testa è assicurato.
Via Dezeen