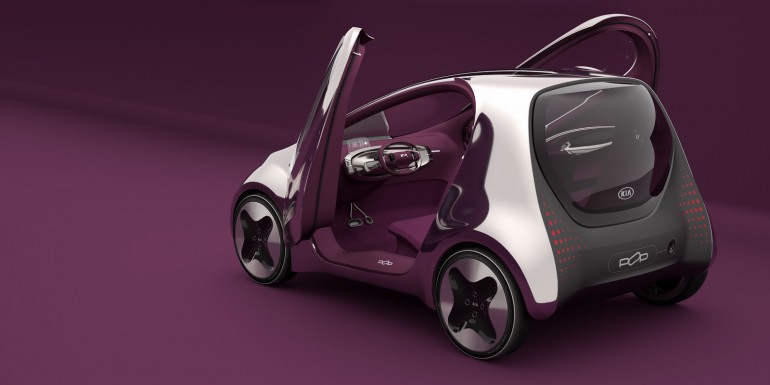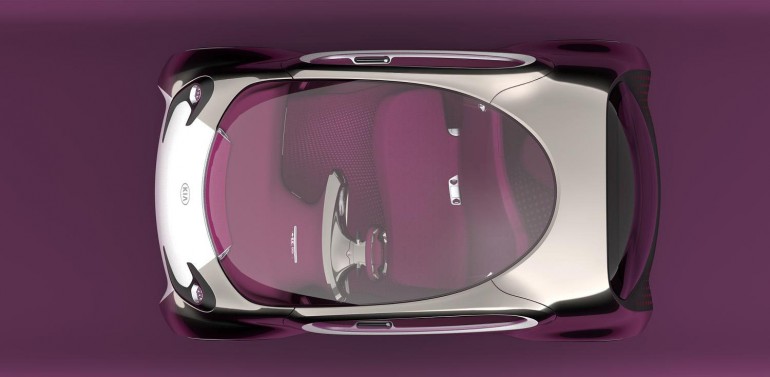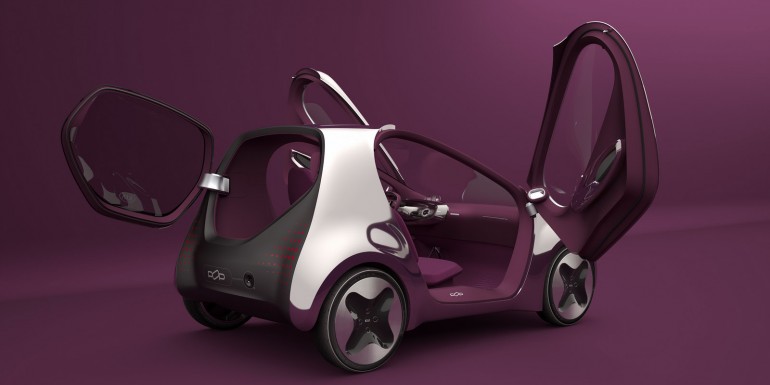 Kia Pop is a three-meter long three seater featuring a number of futuristic touches like rear-view cameras in each door, a full length glass roof, and an otherwise transparent OLED panel that displays all your instrument readouts only when the car is running. A second touch panel to the right of the steering wheel controls the vehicle's other functions including audio, sat-nav, and climate. Under the hood you'll find a 60-ps, 190-Nm motor powered by lithium polymer gel batteries capable of charging in just six hours. Combined we're looking at an 87mph (140kph) top speed and 100-mile (160-km) max range.
Come al solito è solo un concept da presentare al salone di Parigi e se mai ne faranno un'auto vera non c'entrerà un cazzo.. rimane il fatto che spacca, mi piace molto :D
Gallery di altre foto su Engadget.
via.