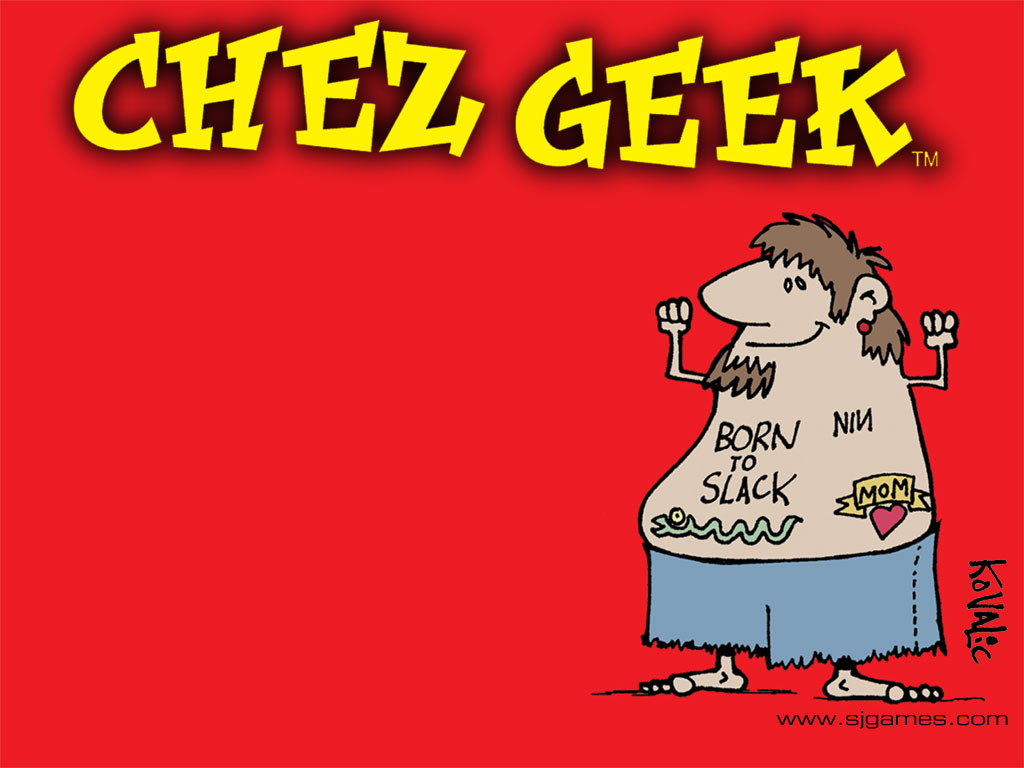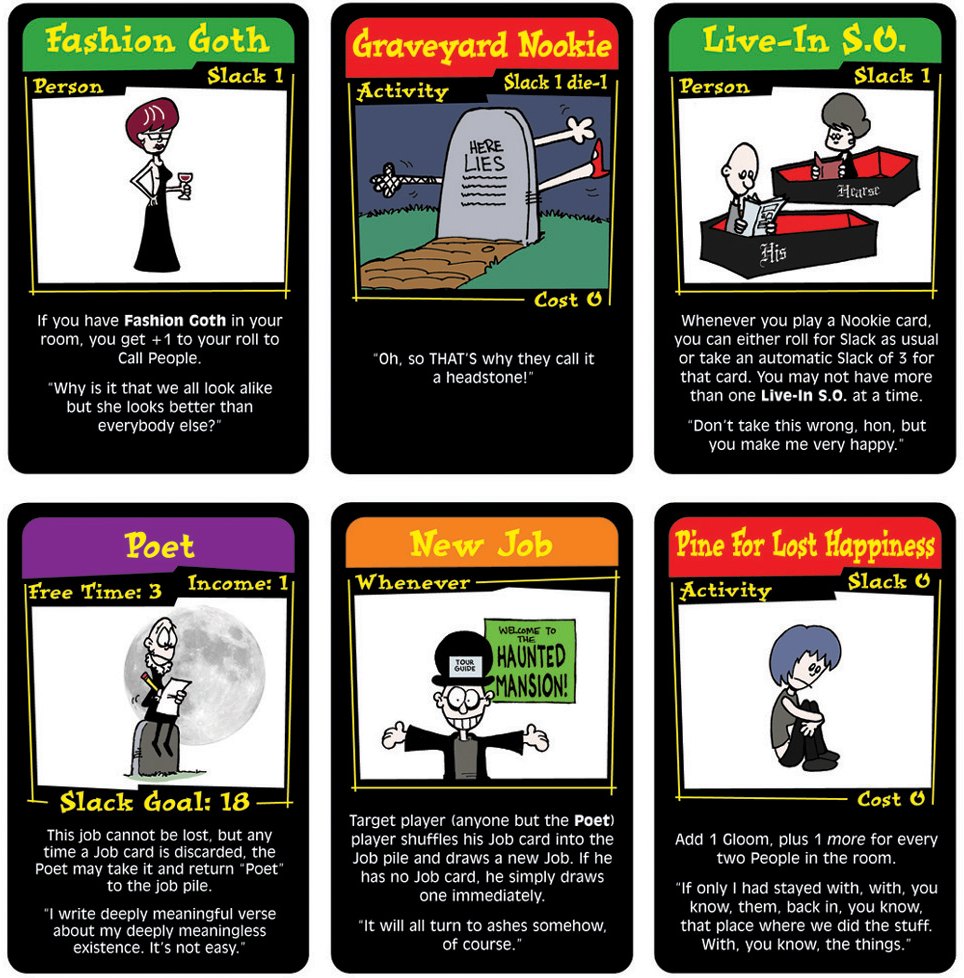 Chez Geek is a card game that parodies geek culture and cohabitation. It was created by Jon Darbro and developed by Alain H. Dawson, with additional development by Steve Jackson and Russell Godwin. The cards and rules were illustrated by John Kovalic.

In 2000 Chez Geek won the Origins Award for Best Traditional Card Game of 1999 and in 2003 the spinoff Chez Greek won Best Graphic Representation of a Card Game Product 2002.
Players play the role of roommates living together in a single multi-room apartment or other dwelling. At the start of the game, each player is dealt a special purple-backed Job card which lists free time, income, a special ability and a Slack goal. Players are also dealt five yellow-backed Life cards. (Note: In the first edition, the job cards were also yellow-backed.) The space in front of a player is their Room, where various cards are played during the game. Slack can be represented using any available chit or counter, but each player begins with a Slack total of zero
Divertente e veloce dai creatori di Munchkin, il costo di questo gioco è minimo si trova dai 15 ai 25 euro.