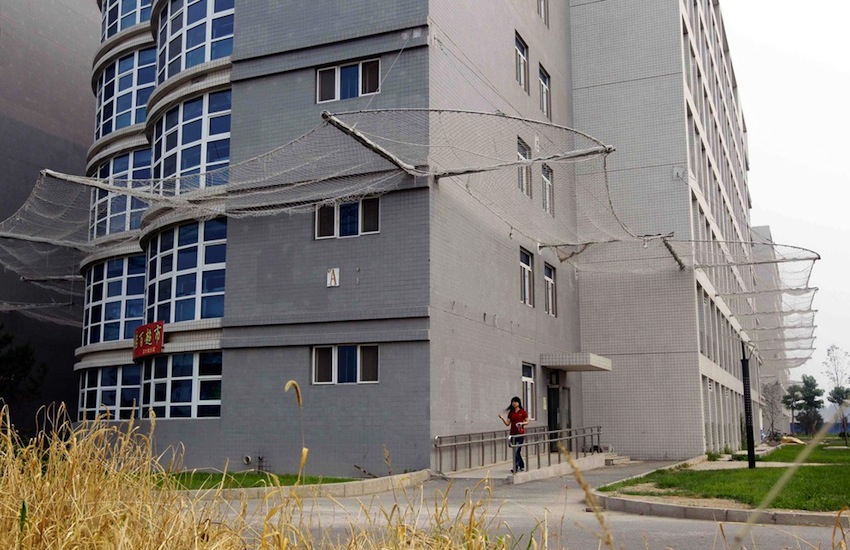 A worker walks out of a factory building outfitted with nets, installed to prevent workers from jumping to their deaths, at a Foxconn factory, in Langfang, Hebei Province August 3, 2010. There have been nearly a dozen suicides at Foxconn plants around China this year alone, prompting calls for investigations into poor working conditions at the plants that make parts for customers such as Apple, HP and Dell.
Ne avevo sentito parlare a lungo della fabbrica della foxconn e dei suicidi.
Ma mai avrei immaginato di vedere delle reti per proteggere eventuali aspiranri suicidi.
Ricordiamo a chi non sapesse di cosa si tratta che la foxconn è la fabbrica di motherboards in genere cinese, ma nello specifico la fabbrica dove apple fa produrre i suoi devices come iphone e ipad.