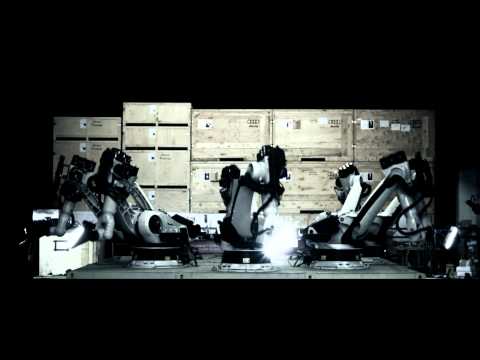 Trailer for OUTRACE THE MOVIE photographed and directed by Marc Comes, Sound by Carlo Peters.

OUTRACE is an Installation by Clemens Weisshaar and Reed Kram Comissioned by the London Design Festival
Supported and enabled by AUDI AG
OUTRACE is an installation that consists of 6 independent systems coordinated by one KWTC CONTROLLER. A message is processed every 60 seconds. The system is capable of handling over 10.000 messages in a week. 1KW WEB SERVER is the entry point for the end user. Each video message is encoded at 8 frames per second, at a resolution of 1280×850 and uploaded to outrace.org and Youtube.
Se vi trovate a Londra (e in questo caso invidia maxima) fate un salto a Trafalgar Square in questi giorni 16 -> 18 settembre.
www.outrace.org
www.kramweisshaar.com
www.thelondondesignfestival.com