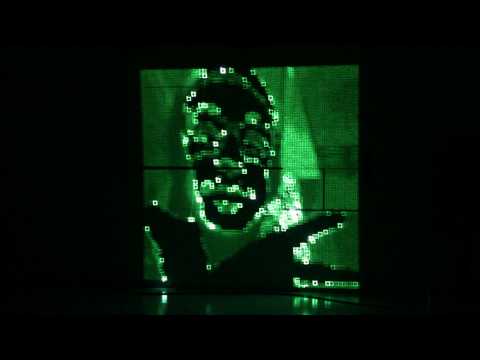 fade out time = 32 gradation :-)

we used fade out of the light as a gradation.
It is a picture of mine which was captured with real-time webcam .

early concept: Daito Manabe + Rhizomatiks
concept: Daito Manabe + Motoi Ishibashi
programming: Daito manabe + Motoi Ishibashi
laser main programming: Motoi Ishibashi
sound programming: Daito Manabe
thanks to Rhizomatiks , Kanta Horio and Yasushi Fukuzawa
Fade Out, an eye-catching visual display system developed by media artists Daito Manabe and Motoi Ishibashi, uses laser beams to "print" ephemeral glow-in-the-dark images on a wall-mounted screen coated with photoluminescent paint.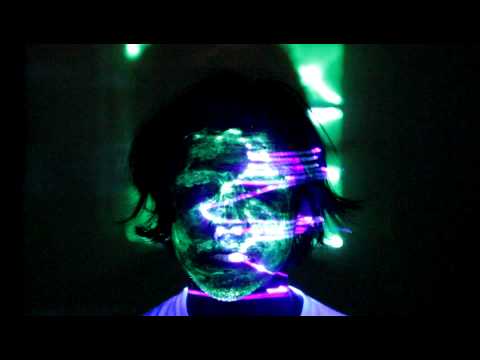 http://www.daito.ws/
http://www.motoi.ws/lang/en/