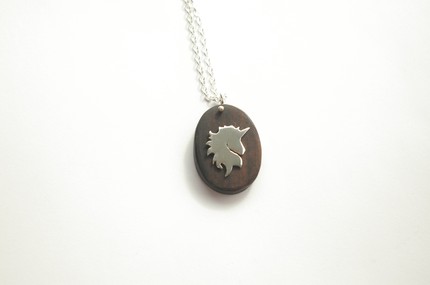 "Oh Unicorn among the cedars to whom no magic charm can lead us" – W. H. Auden

Embrace the magic charm of this delicate unicorn silhouette, hand-drawn and pierced sterling silver, mounted on a hand-sanded and waxed tiger ebony oval.

Pendant measures approx. 3.5cm x 2.5 cm and sits on an 18″ sterling silver chain.*

* chain length can be changed
A "soli" 75$ + spese di spedizione!
Daje di Unicorni.