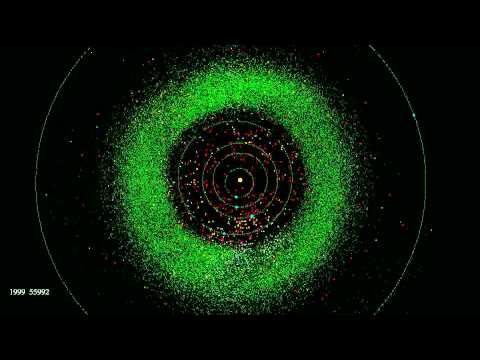 View of the solar system showing the locations of all the asteroids starting in 1980, as asteroids are discovered they are added to the map and highlighted white so you can pick out the new ones.
The final colour of an asteroids indicates how closely it comes to the inner solar system.
Earth Crossers are Red.
30 anni di osservazione degli asteroidi nel sistema solare, dal 1980 ad oggi, impressionante l'escalation nel numero dei rilevamenti e nella profondità dell'osservazione…
Il colore finale indica la distanza dalla terra: rosso per quelli che attraversano l'orbita della Terra, poi gialli e infine verdi.
Il tutto basato sul database astorb.dat, un file ASCII che contiene le orbite di 367090 oggetti celesti…