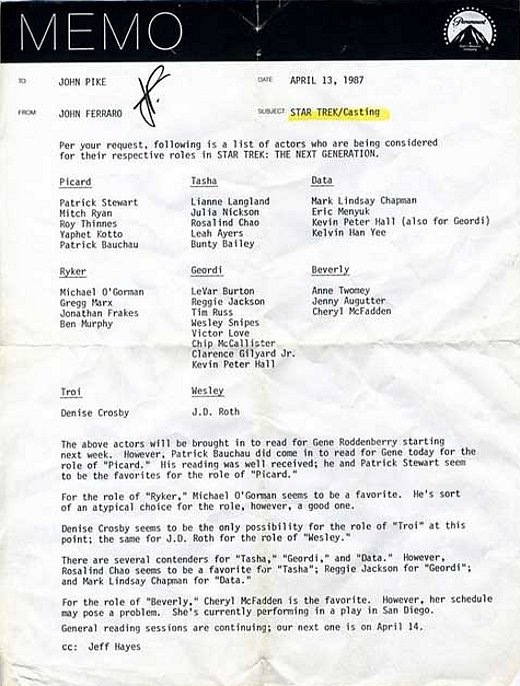 From the archives of Paramount we have a memo – written in April of 1987 to the studio's Head of Network TV – detailing the acting talent then being considered for various roles in Star Trek: The Next Generation; a programme that would begin to grace the small screen just five months later. A few observations: at this juncture, Patrick Stewart was already a favourite for Picard, alongside Patrick Bauchau; Brent Spiner wasn't even being considered for the role he eventually took, as Data; a young man by the name of Wesley Snipes was in the running for the part of Geordi, a role ultimately filled by LeVar Burton but seemingly close to being taken by Reggie Jackson; Jenny Agutter at least read for the part of Beverly, and there was, as of yet, no sign of a certain Wil Wheaton, the youngster who eventually played her son, Wesley Crusher.
Pure Wesley Snipes: OMG.
Una chicca per i trekker più incalliti, il memo del 1987 con i candidati al casting…
Link.