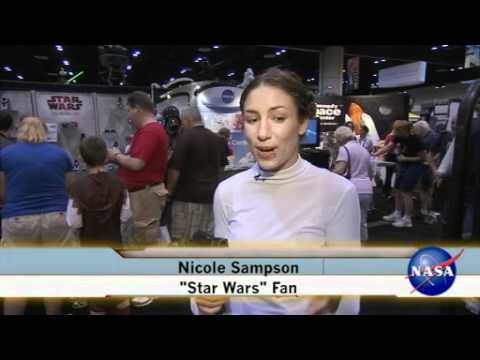 NASA produced interviews with fans of Star Wars, Anthony Daniels (C-3PO), Jeremy Bulloch (Boba Fett) and Gary Kurtz (Producer).
Cosa succede quanto gente della NASA incontra i fan di Star Wars (tra cui la nostra beneamata Adrianne Curry) alla recente convention di Orlando (Florida)?
Idee e ispirazioni su cosa dirigere le prossime ricerche!