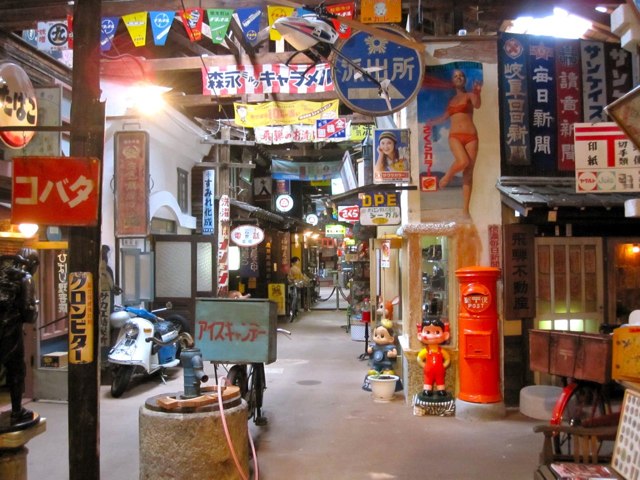 The place is called the Showa Kan (Showa refers to the time period, 1926-1989, and Kan means hall). It's a privately run museum in Takayama, a beautiful city in the Chūbu region of central Japan. My wife, two daughters, and I spent a couple of pleasant hours wandering through the rooms here, which were decorated like businesses and institutions from the period. There was a doctor's office, a classroom, an appliance store, a bicycle repair shop, a living room, a bedroom, a barber shop, and so on.
Godetevi
questa gallery
degli oggetti che si trovano in questo incredibile museo.
Rando, che aspetti, vacci subito!