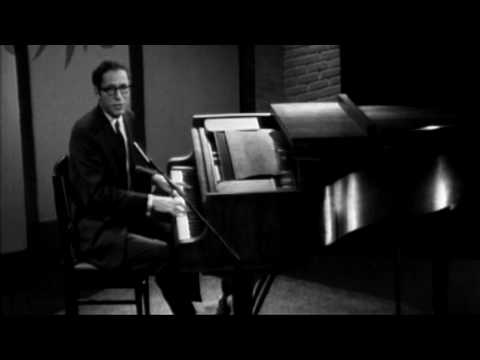 Bow your head with great respect and genuflect, genuflect, genuflect!
Come ogni domenica mi aggingo ad impolpare la mia personale rubrica "Blasfemia portami via!", questa volta però, a tempo di musica!
Ho l'onore ed il piacere di presentarvi (per chi non lo conoscesse) Tom Lehrer: Cantante, autore satirico, matematico, insegnante.
Erano gli anni 50 e dopo aver spopolato con un brano che elencava tutti gli elementi chimici, Tom si ripresentò al pubblico con un nuovo brano dal titolo "The vatican rag" per l'appunto!
Il video contiene anche il piccolo preambolo iniziale a parer mio necessario per poter comprendere meglio il brano! Enjoy! :twisted: