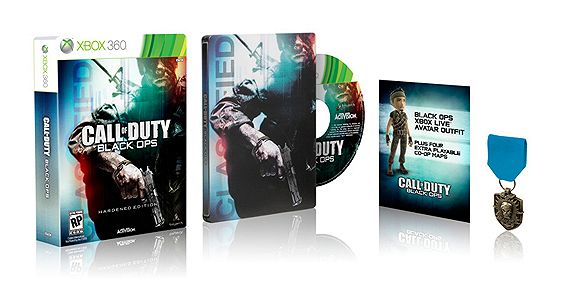 Hardened Edition
:
- Call of Duty: Black Ops full game
– Premium, special-edition SteelBook™ case
– Limited edition Black Ops collector's medal w/display case
– 4 additional co-op maps not included in the standard edition of the game
– Special Black Ops Xbox Live or PlayStation Home avatar outfit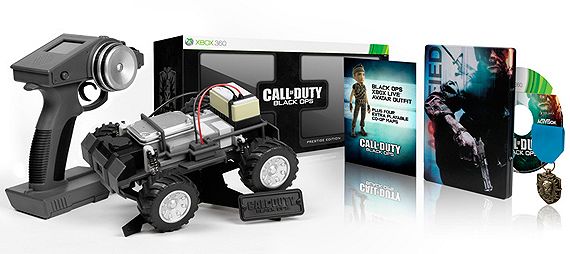 Prestige Edition
:
The Prestige Edition is what every hardcore Call of Duty fan needs. It includes everything in the Hardened Edition, along with a real remote-control vehicle modeled after the in-game RC-XD killstreak reward! The RC-XD's features include:
– Video & audio sent wirelessly to remote transmitter (200 ft. range)
– 2" backlit TFT 220 x176 color screen built into RC controller
– Digital proportional steering and throttle
– Independent suspension
– High and low speed settings
– Custom pistol grip style RC controller
– Display stand
The RC-XD included in the Prestige Edition is a fully functioning surveillance device that is remotely controlled and transmits wireless video and audio back to the RC controller in real time. Every detail is modeled after the in-game RC-XD killstreak vehicle.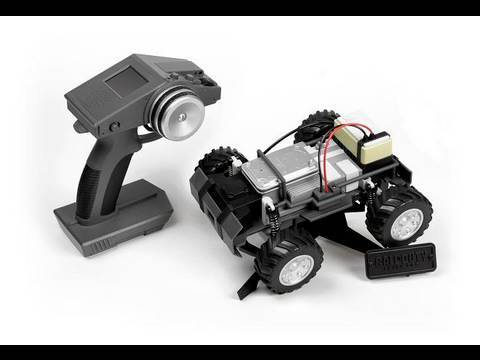 L'uscita è stata annunciata per il 9 novembre su PC, PlayStation 3 e Xbox 360.