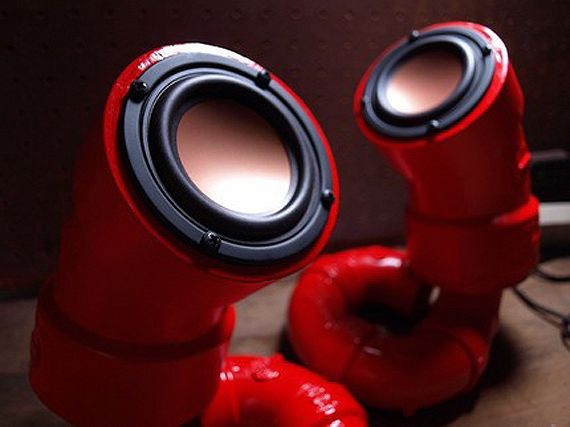 Audio speakers handmade from PVC pipes, each houses a 3 inch magnesium/aluminum alloy full range driver. Frequency response is 80-20,000. 3 way binding posts on back. Magnetic shielding for safe placement near video sources. The bass port is on the end of the 1-1/2 pipe/stand. Nice sound and a very good sound stage, lots of low end bass for a small speaker. Hand painted with a high gloss lacquer.
Vabbè, come caratteristiche audio si fa presto a fare di meglio, ma sono fatti a mano… e son carucci dai… solo 158€… insomma…
Note: Item made per order 3-4 weeks for delivery. Due to the handmade nature of this product, minor imperfections may exist.
Su
Etsy
.