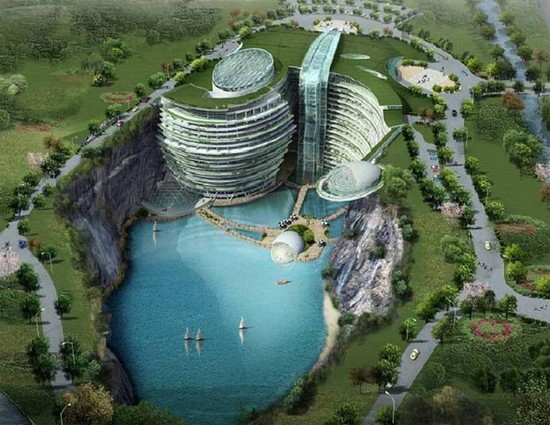 The Atkin's Architecture group which is the famous multinational engineering and design consultancy with more of Middle East and Indian clientele, has recently been awarded first for their excellent designing and engineering on the resort in Songjiang, China, called the Water World, for an international design competition.
Scavare una buca, riempirla d'acqua e infilarci un albergo galleggiante.
Normale amministrazione.
Il resto QUI