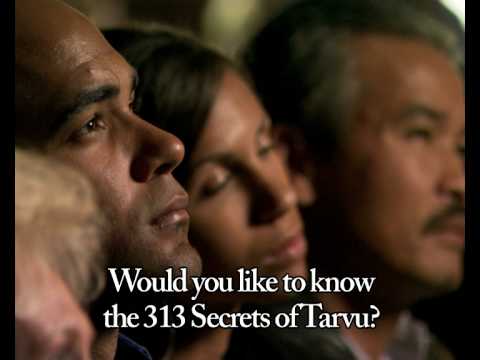 There's never been a better time to become a Tarvuist! All you have to do is say Tarvu's Prayer. It's So Easy To Join!™
Ebbasta con le solite preghiere senza senso, i soliti parrucconi vestiti di bianco e di rosso, i soliti tomi pomposi e pallosi, finalmente una religione come Dio comanda, il Tarvuismo!
Intanto non si paga niente e per diventare un fedele del Travuismo basta recitare la preghiera di Tarvu:
Once you've finished reciting it – that's it! You're a Tarvuist! It really is that simple.
Here it is:

Tarvu tarvooti,
Oboonoo cTooti,
Mimmin O'tibbi noonah,
Mdfitty fitty noonah,
Arvu immentiBarvu,
Tarvu.

(To be said when you wake up, go to bed, and after you have visited the toilet.)
Say Hebbo to Tarvu!