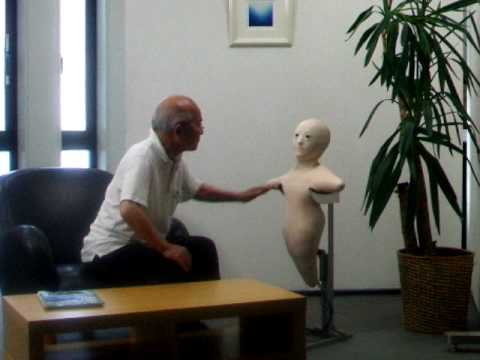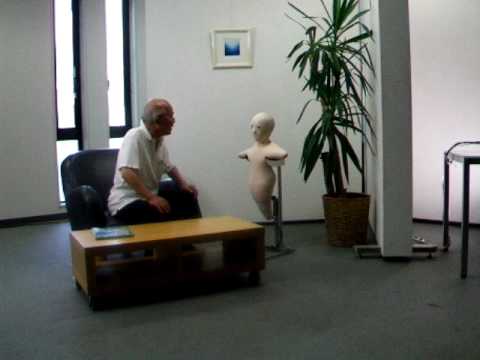 Sure, creating freakish humanoid clones is Hiroshi Ishiguro's primary hobby, but his latest work takes a couple steps outside the Uncanny Valley. The Telenoid R1 telepresence robot trades extremities for an androgynous doll-like body, which researchers at Osaka University and ATR describe as "soft and pleasant" but strikes us as something we'd see crawling out of the depths of hell on stump-like arms.
Lo scopo di questo prototipo sarebbe creare un robot in grado di riprodurre la voce e le espressioni facciali di una persona, ripresa attaverso un PC con telecamera e microfono, in modo da fornire una maggiore sensazione di presenza a chi si trova di fronte al robot.
Ad esempio, per far sentire più vicini i vostri nonni dimenticati nella casa di riposo potete mollargli questo inquietante bambolotto rosa, morbido e focomelico, e indurli rapidamente ad un dignitoso suicidio.
Via Engadget.