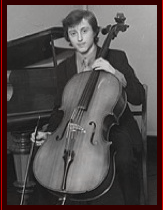 Slater was born in Reigate, England into a musical family. His father Christopher Slater, a professional conductor and organist, was a professor at Royal College of Music in London. Slater started playing the Cello and Piano at the age of 5. His early musical gifts earned him a scholarship as a chorister in Christ Church Cathedral, Oxford. Slater got another scholarship this time to one of the oldest schools in the UK, Oakham School. After Oakham School Slater studied composition at London College of Music and techniques for composing for film at the Ealing Studios (1998). Slater studied with Nick Ingman and Rodney Newton.

Films
Storm (2008) Labrys Film & Video [Joan Beveridge]
Universal Senses (2008) [SKS Films]
Flatland the Film (2007) Flatland Productions Inc. [Ladd Ehlinger]
Inside (2005) [Lioness Films] Lucy Brooks
Lubbos Frau Wartet (2002) Ipanema Film Berlin Birthe Templin
Black Velvet (2002) Coney Island Films Simon Cathcart
Panchreston (2000) [Puckler Brothers Ltd]
Silverfish (1999) Birthe Templin
The Venus (1999) [Saara Haley]
Heart of Africa (1998) [Craig Galbraith]
Mark Slater merita!