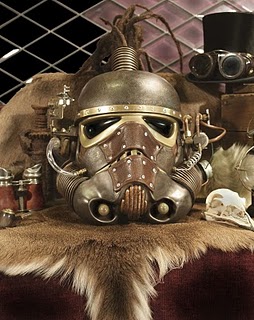 The RED DOG-3 Helmet was built by Noble Studio. It was a collaboration between Lawrence Noble and his long time Apprentice, Shane Curran. It is a debut work for Shane and Noble Studio couldn't be prouder of his efforts.
Sul sito della
501st Legion "Vader's Fist"
una marea di altri elmetti sul tema.
Bestiale, davvero bello, ammirate il livello di dettaglio: