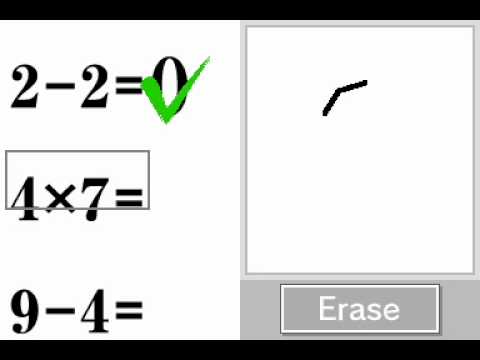 TASvideos.org is committed to providing the best in tool-assisted speed runs and superhuman play. Our runs are held to high standards, and only high quality runs will be published on the site. We also prefer quality over quantity – a poor quality run will not be accepted whether it is a game new to the site or an improvement to a pre-existing run. Our runs may not be perfect (if that is even possible), but are still high quality and aim to be as entertaining as possible.
Sempre sognato di finire un gioco, o almeno di vederlo finire, ma quei
bastardi
geni dei programmatori l'hanno fatto troppo difficile?
Alla
TASVideo
usano emulatori speciali, ad esempio in grado di memorizzare le sequenze di tasti giusti per finire un gioco, registrano il gameplay o lo speedrun (ovviamente di livello sovrumano) e lo pubblicano.
In quest'esempio fanno secco Brain Age del DS umiliandolo pure sfruttando l'algoritmo di riconoscimento dei tratti della penna per dare le risposte giuste inserendo, invece di lettere e numeri, disegni vari.
http://tasvideos.org/