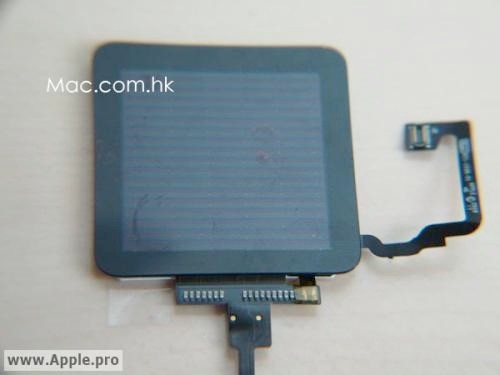 Okay, we have no idea what's going on here, but Taiwanese site Apple.pro has just posted up some shots of appears to be a tiny Apple-labeled touchscreen panel — it measures just 3cm (1.18 inches) square. Given the site's track record with previous Apple component leaks like the white iPhone 4 and the unibody MacBook Pro enclosure, we're somewhat inclined to believe this is real, but we have no idea what it's for.
[fanboy:on]
OMG! ti prego! dimmi che stanno facendo un orologio! ti prego! iWatch! iWatch! iWatch!
Ovviamente è solo una mia personale speculazione.. ma permettetemi di sperare. :D
[fanboy:off]
In realtà potrebbe essere qualunque cosa, dal nuovo iPod super piccolo, ad un nuovo schermino touch aggiuntivo per i portatili (!!!) a… che ne so… voi che dite?