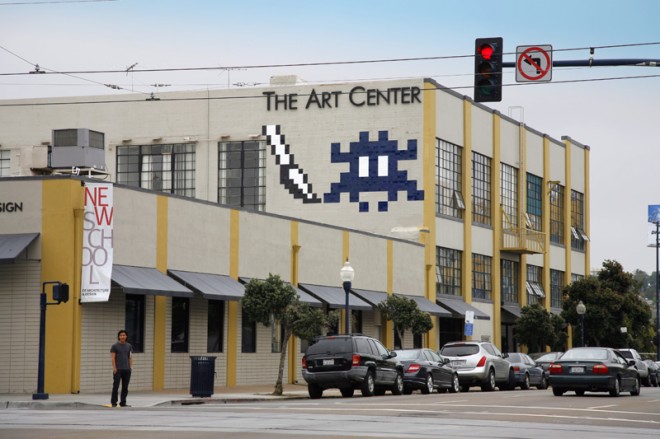 If you're in San Diego for Comic-Con this month, be sure to watch the skies — or rather, the rooftops — for signs of an extraterrestrial invasion.
French street artist Invader has installed 21 ceramic tile recreations of the iconic Space Invaders alien all around San Diego.
Ne avevo già parlato dopo gli avvistamenti a
Parigi
, ovviamente non crediamo che si tratti di un artista, sono segnali in codice degli alieni per preparare l'invasione finale.
Jokes apart, articolo su
Wired
riguardo l'imminente Comic-Con a San Diego.
Qui il video con la "
Space Invader Walk
"…