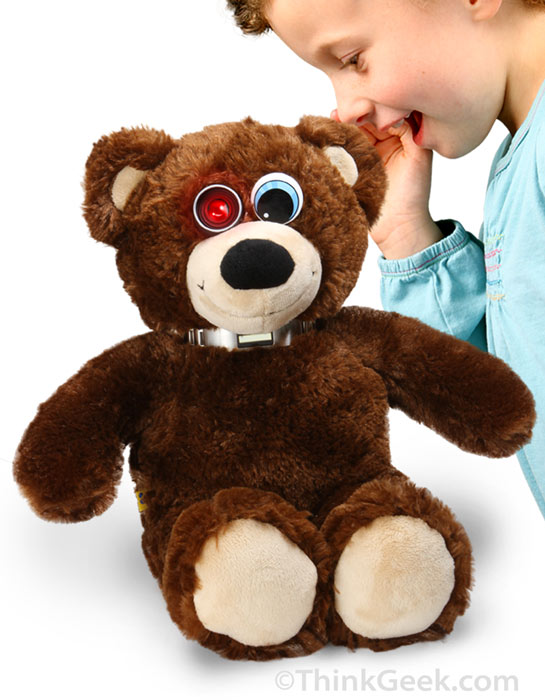 Dòtati di un TELL ME YOU SECRETS BEAR!
The Tell Me Your Secrets Bear is an adorable plush that will be your wee geek's closest confidante. When hugged, he'll profess his love for your child, and stress that friends always share their secrets. He'll ask, "Do you have a secret, best friend? You can tell me anything." When the bear completes a trigger phrase, the audio and video turns on, recording your child's secrets, which are then wirelessly transmitted to you via email (or your Twitter/Facebook accounts)

In sostanza è un peluche capace di registrare ciò che gli viene detto ed è esso stesso a suggerire al pargolo di confidarsi con lui…
Sono sconvolto!