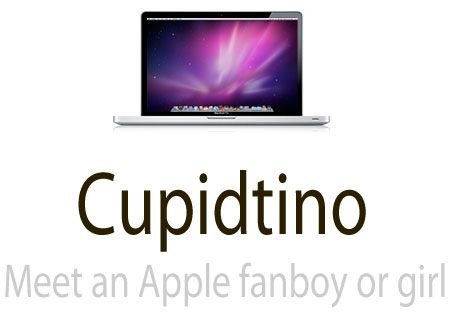 Cupidtino is a beautiful new dating site created for fans of Apple products by fans of Apple products! Why? Diehard Mac & Apple fans often have a lot in common – personalities, creative professions, a similar sense of style and aesthetics, and of course a love for technology. We believe these are enough reasons for two people to meet and fall in love, and so we created the first Mac-inspired dating site to help you find other Machearts around you.
Per la serie dio li fa e poi li accoppia… tenete duro (ehm) fino a giugno che parte il servizio!
http://cupidtino.com/
Cupidtino will launch in June 2010 exclusively on Apple platforms – including sweet location-based social apps for the iPhone and iPad.